...is AWESOME, if I do say so myself...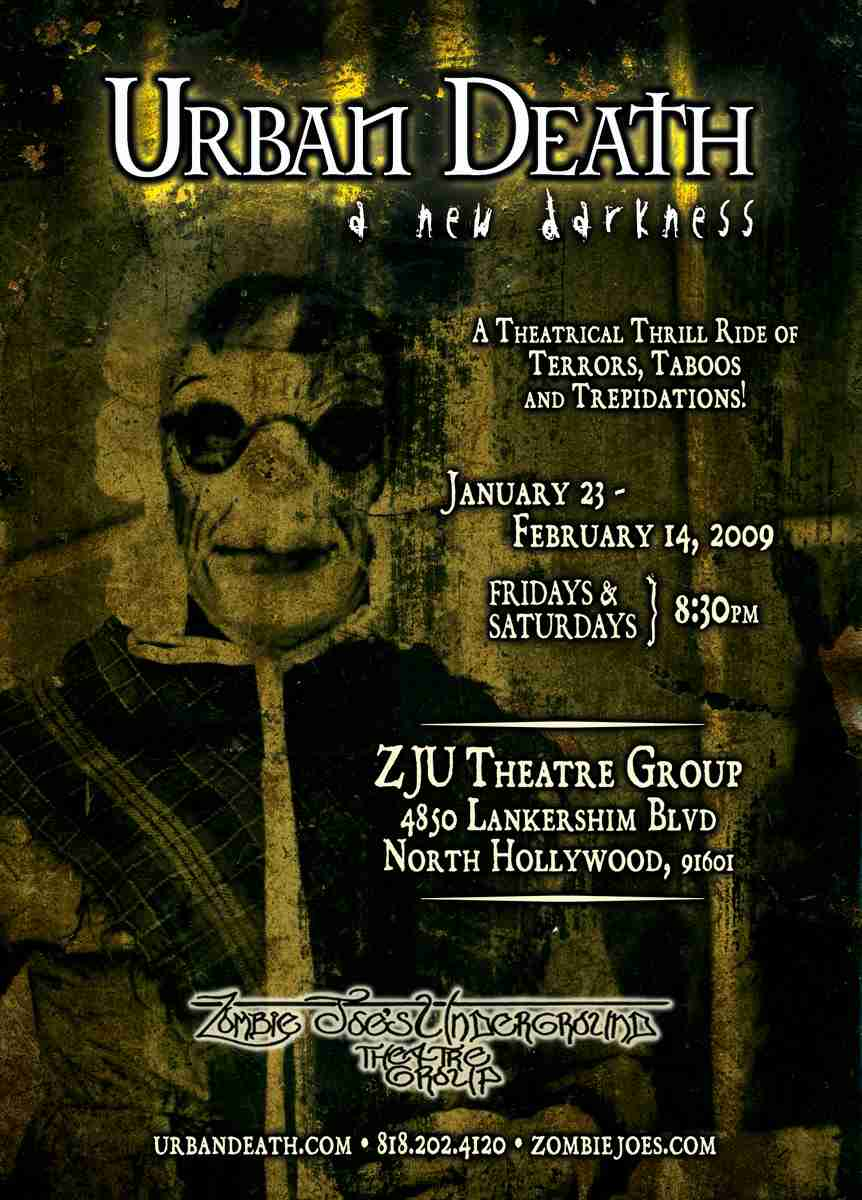 ... because I'm in that show. Yup, I'm branching out. After having seen several of the previous Urban Death shows, I decided I would go balls-out and actually be in one.
Do not be fooled. It's harder than it looks.
My buddy/ex-roomie Greg went last weekend and, as someone who has seen and been in several of these productions, he loved it.
See!
Dude,
LAist.com
mentioned us and they hadn't even SEEN the show yet. They just KNEW it would be good and suggested that people should go.
So GO! We run through Valentine's Day. Our show is super-romantic like that.
$15 a pop. The recession's a bitch for theatre-owners too.